Join our mailing list to receive priority notification of sales, discount coupons and new items.
Cathgro Industries Inc. has been providing bed linens, sheets, towels, comforters, and childrens bedding items at wholesale prices to hotels, motels, large and small retailers and resellers since 1977. Give us a try....you won't be disappointed.






[ Home > Sheets and Pillowcases > Sheets & Pillowcases > Healthcare > Healthcare Draw Sheets > Vinyl Draw Sheets-Incontinence- Waterproof By Bargoose ]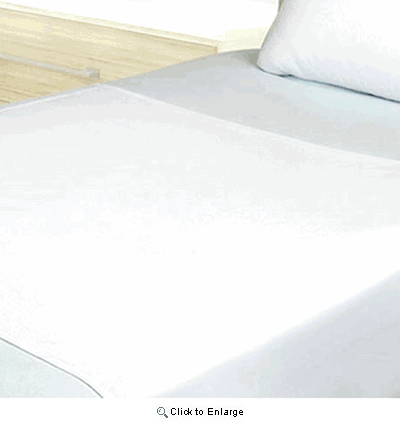 Laminated Tricot Draw Sheets With Poly/Cotton Tuck-In Tails
Incontinent Draw Sheets
Healthcare Draw Sheets By Bargoose Textile
Laminated Tricot draw sheets have poly/cotton tuck in tails and are specifically designed for incontinent protection in healthcare facilities.
Features & Benefits
Ideal for Healthcare Facilities
Autoclavable
Will not crack to -15º F.
Waterproof
Made in U.SA.
Size: 36" x 72"
Packing 12 per carton
Laminated Tricot w/poly/cotton tuck in tails $13.25 each