Join our mailing list to receive priority notification of sales, discount coupons and new items.
Cathgro Industries Inc. has been providing bed linens, sheets, towels, comforters, and childrens bedding items at wholesale prices to hotels, motels, large and small retailers and resellers since 1977. Give us a try....you won't be disappointed.







[ Home > Pillows-Hotel > Ultra Down Gusset Pillow By JS Fiber ]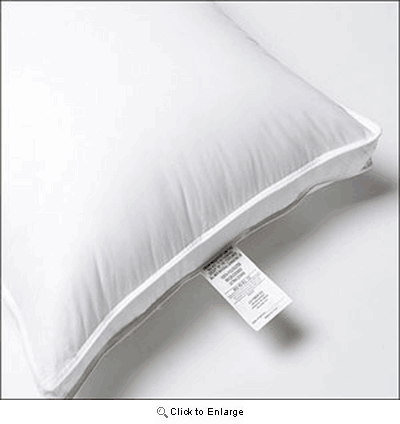 Ultra Down Gusset Pillow
By JS Fiber
Our Ultra Down Gusset Pillow has corded piped edges and micro denier polyester gives the pillow all the characteristics of down, The sensible easy care alternative to natural fill. Ultra Down Gusset pillow has a 2" Gusset for extra loft at the edges and greater neck support. Your guests are sure to recognize and appreciate luxurious look and feel of this top quality pillow.
230 Thread 100% Cotton Luxury Ticking
Corded 2 Inch Gusset Edges
Down Alternative Micro Denier Polyester Fill
Greater Loft and Extra Neck Support
Machine Washable
Extremely Generous Fill Weights
The Look and Feel of Down
Available in Standard, Queen or King Size
Standard Size 33 Oz Fill $12.95 Each 12 per carton
Queen Size 45 Oz Fill $16.95 Each 10 per carton
King Size 55 Oz Fill $19.95 Each 8 per carton
Ultra Down Luxury Hotel Pillow with Gusset
The Ultra Down Gusset Pillow is highly regarded by upscale luxury hotels nationwide. It is designed to meet the needs of sophisticated guests who appreciate the charaacteristics of a down pillow without the worry of allergies and odors sometimes associated with natural fiber pillows. Ultra Down Gusset is the sensible down alternative pillow.